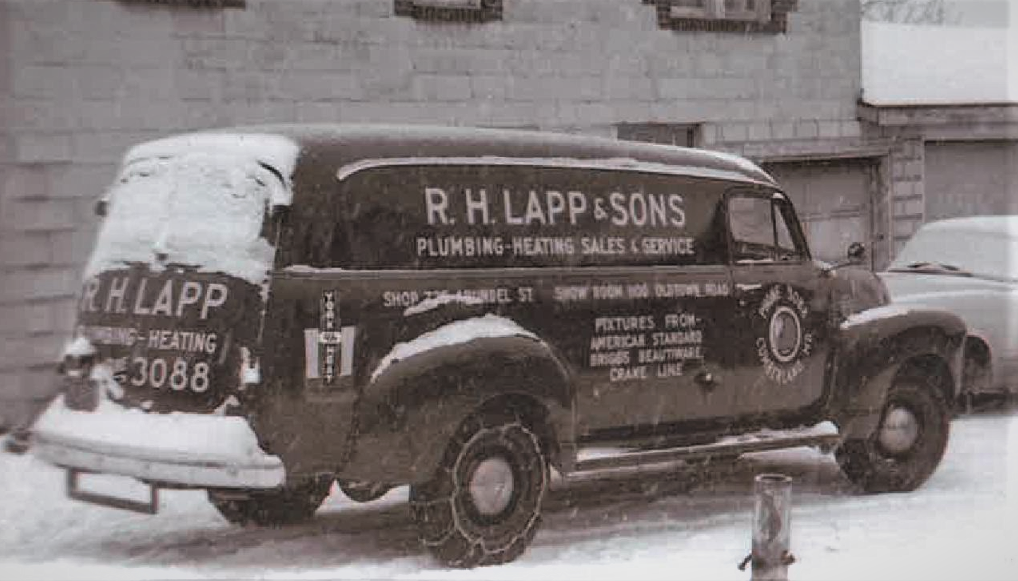 A Long History of Quality.
Quality defines the work
For almost 90 years, RH LAPP has put quality first.
The quality of our products and our workforce has established RH LAPP as the local leader in Mechanical Contracting and Fabrication.
In 1929, R.H. Lapp Sr. plied his plumbing trade door to door in Cumberland. His determination to offer the best in the field ensured the longevity of his fledgling company. RH LAPP has continued to grow and now employees over 70 professionals dedicated to maintaining the same principles that Mr. Lapp established all those years ago.
Leadership Sustains
The reputation created by R.H. Lapp continues today in the leadership at R.H. Lapp. That legacy held up through the 20th century and well in to the next Millennium. R.H. Lapp Jr., George W. Lapp Sr, George W. Lapp and Ray Bittner carried continued to build on the R.H.Lapp reputation of Innovation and dependability. Bryan and Mary Jane Marker pride themselves on ensuring that R.H. Lapp remain the Gold Standard in Mechanical Contractors locally.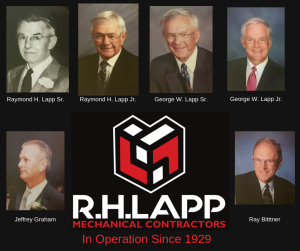 Employees make the difference
RH LAPP prides itself on having the best trained staff in the area. All RH LAPP plumbers and pipe fitters complete and intensive apprenticeship training program operated by the Pipe fitters Local 489. While all the employees in the sheet metal/fabrication shop complete and equally rigorous apprenticeship through the Local 100 Sheet Metal Workers Union. Our employees are also Journeyman HVAC licensed in their field as well as having additional certifications.